A new definition of smart hardware
Below is an excerpt from a recent quarterly update email sent to my LPs, the investors in Ubiquity Ventures.
Below is an excerpt from a recent quarterly update email sent to my LPs, the investors in Ubiquity Ventures.
Ubiquity Ventures launched in September 2017 with the premise that taking a "nerdier and earlier" approach to investing in "software beyond the screen" could yield important companies and lucrative investments. I continue to maintain focus on the two sectors of smart hardware (software runs in the real world) and machine intelligence (software understands the real world). But over the years, my definition of smart hardware has evolved, and I'd like to share some of my new thinking with you.
From the beginning of Ubiquity, I have spurned the phrase "internet of things" (IoT), because IoT usually refers to questionable products like a wifi-enabled toaster. An IoT-centric mindset involves starting with a $5 wifi chipset and brainstorming all the places you could force it into. Often, the value proposition is monitoring (is my bread in the toaster ready?). IoT offers sensors.
So rather than say "internet of things", I choose to use the phrase "smart hardware", referring to things in the physical world that are able to improve over time. This is accomplished through a very specific virtuous loop. Smart hardware sends usage analytics back to its creator, who then develops new and improved features based on real-world usage insights and then deploys these software updates to existing units over the air. This notion of (1) usage analytics that drive (2) product roadmap that drive (3) software updates is at the center of all software development today and is beginning to come to the real world in the form of smart hardware.
Video: Halter
Ubiquity portfolio company Halter is a great example of this. Their low-cost smart hardware collar allows dairy farmers to manage their farm both by monitoring cow location/feeding and actively steering cows around the physical farm. This turns a physical farm into a set of APIs ready to be triggered by code: an entry-level developer can now write a few lines of code to find the particular cow on the farm that hasn't eaten a lot today and give that specific cow first dibs on the next patch of fresh grass. As a company, Halter can monitor how well their product is serving its purpose, develop new features, and deploy these new features over-the-air to a large installed base so that collars on cows run new software and behave differently. So in a very concrete way, smart hardware brings thoughtful new features to physical things.
Recently, however, I've shifted my thinking dramatically. I have grown enamored with the idea that smart hardware allows for on-the fly tuning of the real world.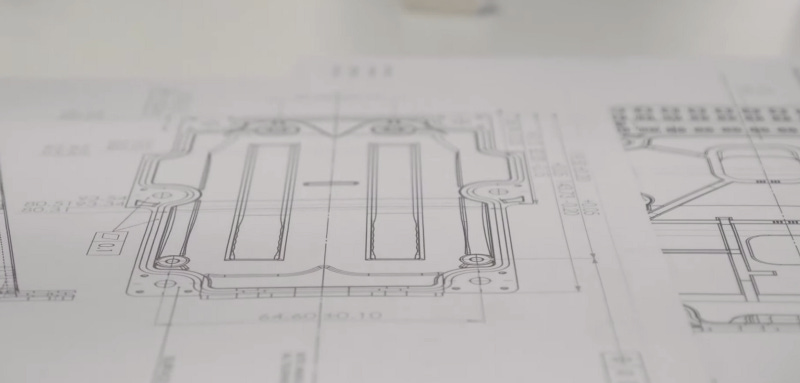 Photo credit: Halter
Let's consider the example of a business that rents bicycles. Five years ago, if an entrepreneur wanted to start a bike rental business, they would have to lock in several key long-term decisions upfront — how many bikes to purchase, how many brick-and-mortar locations to select, and in which neighborhoods/streets to locate them — and then select a fixed pricing scheme to advertise in brochures/billboards/etc. Furthermore, each consumer that rents a bike would have to commit upfront to the length of their rental, its price, and its return location. This is the static world prior to smart hardware.
Fast-forward to two years ago when a smart hardware startup called Bird was founded (and is now reportedly valued at $2 billion). They describe themselves as a "reliable last mile scooter service" with small electric scooters spread around a city that you randomly spot, rent using your mobile app, and start riding. When you complete your ride, you hop off wherever you'd like, check out via your mobile app, and leave the scooter right there (preferably not in the middle of the road or sidewalk).
Now, let's compare Bird's smart hardware "bike rental" business to the original bike rental business. Whereas the traditional bike rental business owner had to commit upfront to several key decisions, Bird has to commit to very few. Because Bird uses smart hardware, they can tune virtually any aspect of their real-world business on the fly. In each area they serve, Bird is empowered to use real-time data from sensors to trigger real-world changes, including:
Dynamic pricing (Bird can raise/lower prices in their mobile app based on up-to-the-minute demand for that exact neighborhood)

Dynamic location (they can turn on/off incentives for riders to leave the bike in certain locations)

Dynamic safety (they can dynamically update the maximum riding speed allowed, even by neighborhood)

Dynamic quality assurance (on-device health checks yield a score and Bird can decide day-to-day what health level demands maintenance)
Bird runs a more dynamic business with more dials that they can tune on the fly, and this is how smart hardware enables on-the-fly tuning of the real world.
Based on this evolved thinking, I find that in new pitches I'm looking less for a physical box — or something I can feel and touch — and more for an entrepreneur who talks about the ability to change and continue to refine the physical world. This may be through actuators or it may be through sensors. But whatever it is, it's exactly what I mean when I say Ubiquity.
If you are this kind of entrepreneur, let's connect! Leave a comment or get in touch with Ubiquity Ventures.
Ubiquity Ventures — led by Sunil Nagaraj — is a seed-stage venture capital firm focusing on early-stage investments in software beyond the screen, primarily smart hardware and machine intelligence applications.