Ubiquity Founder Profile: Claire Watts, Co-Founder of ThruWave
Learn about Claire and 2 of her passions: Terahertz regime physics and vinyl records
In this series, we're putting the spotlight on founders who leverage software beyond the screen to build exciting startups. Each founder has their own nerdy background (we define nerdiness as having a deep obsession) and their own path to arrive at the founding moment of their startup. First up is Claire Watts, co-founder of ThruWave, a supply chain technology startup that lets software see the real world. Ubiquity backed Claire and her co-founders in their pre-seed round of funding.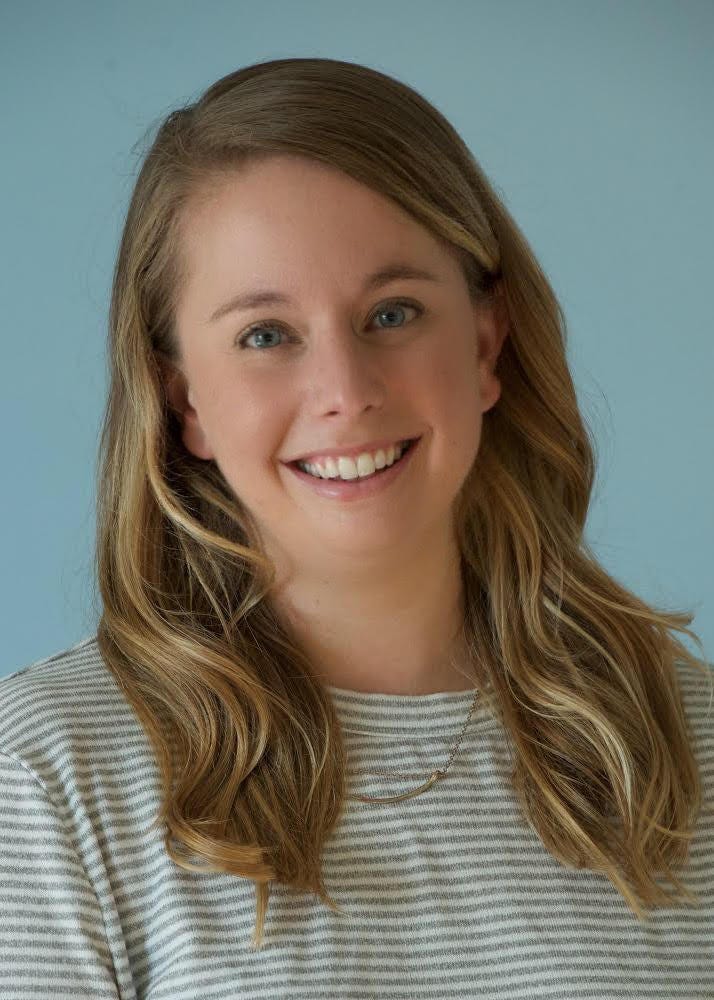 Can you sum up what your company ThruWave does in just one sentence?
ThruWave makes the invisible visible through development of innovative 3D millimeter wave imaging technology.
What life experiences drew you to this area of "millimeter wave imaging technology"?
Growing up in the Pacific Northwest, being outdoors was a huge part of my life as a kid. I think this naturally drew me to science because I was always trying to figure out how things in nature worked, like what makes tides happen? And how do bees communicate with each other? 
This scientific curiosity along with my love of math continued throughout middle and high school. I declared my physics major early in my college career. By graduate school, I had honed my interests to novel imaging techniques in the Terahertz regime. After receiving my PhD in physics, I transitioned to electrical engineering work in the lab where I would eventually co-found ThruWave. 
While the transition from physicist to engineer was slightly jarring, the basics of 'novel imaging techniques' allowed me to move quickly into new projects. I was asking similar questions: how can we apply ideas from both optics and radar to expand the idea of what 'imaging' is and what it can do?  
What is the story behind launching your company? How did you meet your co-founders? 
Our founding team consists of myself, Dr. Andreas Pedross-Engel and Dr. Matthew Reynolds. Andreas and I were both postdocs in Matt's lab at the University of Washington before starting ThruWave. 
Since 2015, when I joined the lab, we have worked on several millimeter wave imaging projects together. These were largely focused in the defense space, but it was clear to all of us how applicable this technology would be in commercial markets. For example, millimeter waves can easily pass through cardboard to get a 3D image of goods packaged inside a box. This has the potential to totally disrupt the ecommerce and logistics space by providing metadata about packages, such as item count, fill fraction and inventory verification, all without opening the box. In 2017, we founded ThruWave with the mission of developing novel millimeter wave imaging hardware and software.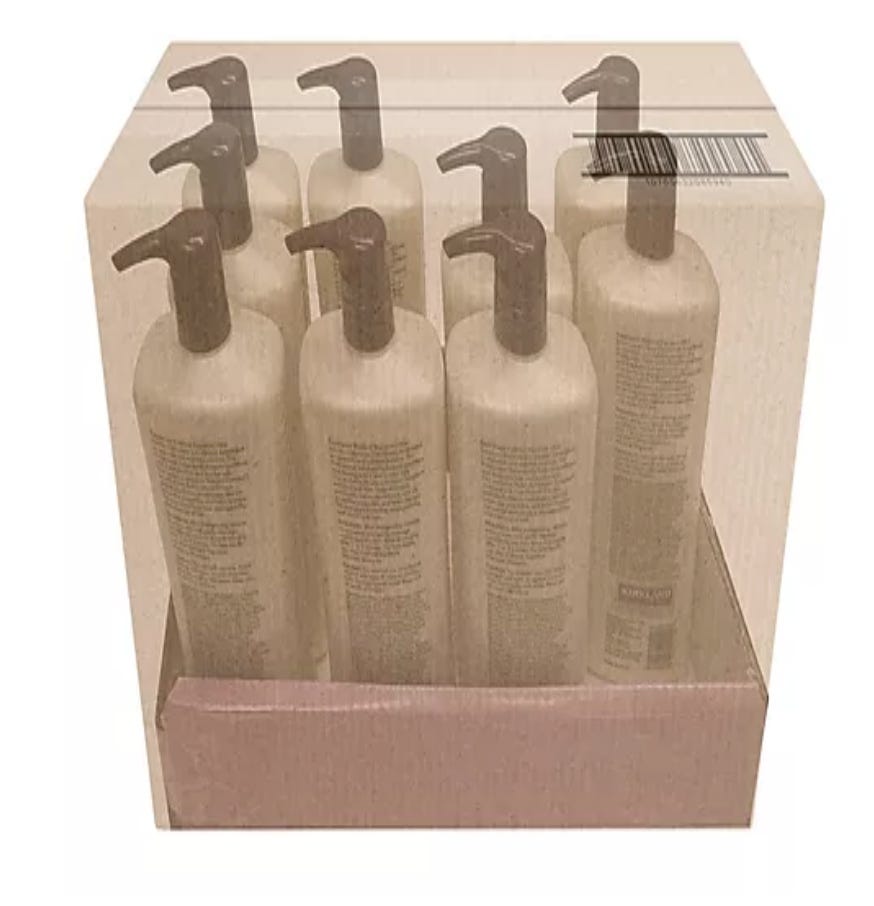 At Ubiquity Ventures, we think of nerds as people who are obsessed with something (see our

blog post

on the subject). What are you nerdy about or obsessed with? 
One thing I've become really passionate about at work is how to display 3D data in a way that is intuitive to humans. Our data comes in the form of a complex-valued 3D matrix, so there aren't many out-of-the-box solutions to plot it. We've played around with 2D projections, 3D point clouds, but the best way to show the data is constantly evolving based on our use case. It's been interesting to look at this problem from a scientific perspective, i.e. the best way to represent the complex reflectivity of a 3D scene, but also from a human aesthetics perspective, i.e. what do humans like to look at and what is the most intuitive way to view 3D data.
Outside of work, my main passion is listening to music, specifically finding cool recordings on vinyl. There has been a huge resurgence of vinyl printing, so you're not just looking through old albums anymore when you shop for records, there is a ton of new music that you can discover. My favorite album right now is a live Father John Misty recording at Jack White's Third Man Records studio in Nashville. It's not easily available to stream, so having the physical album feels really special. Plus there is a certain sound you hear with records that you really can't get digitally.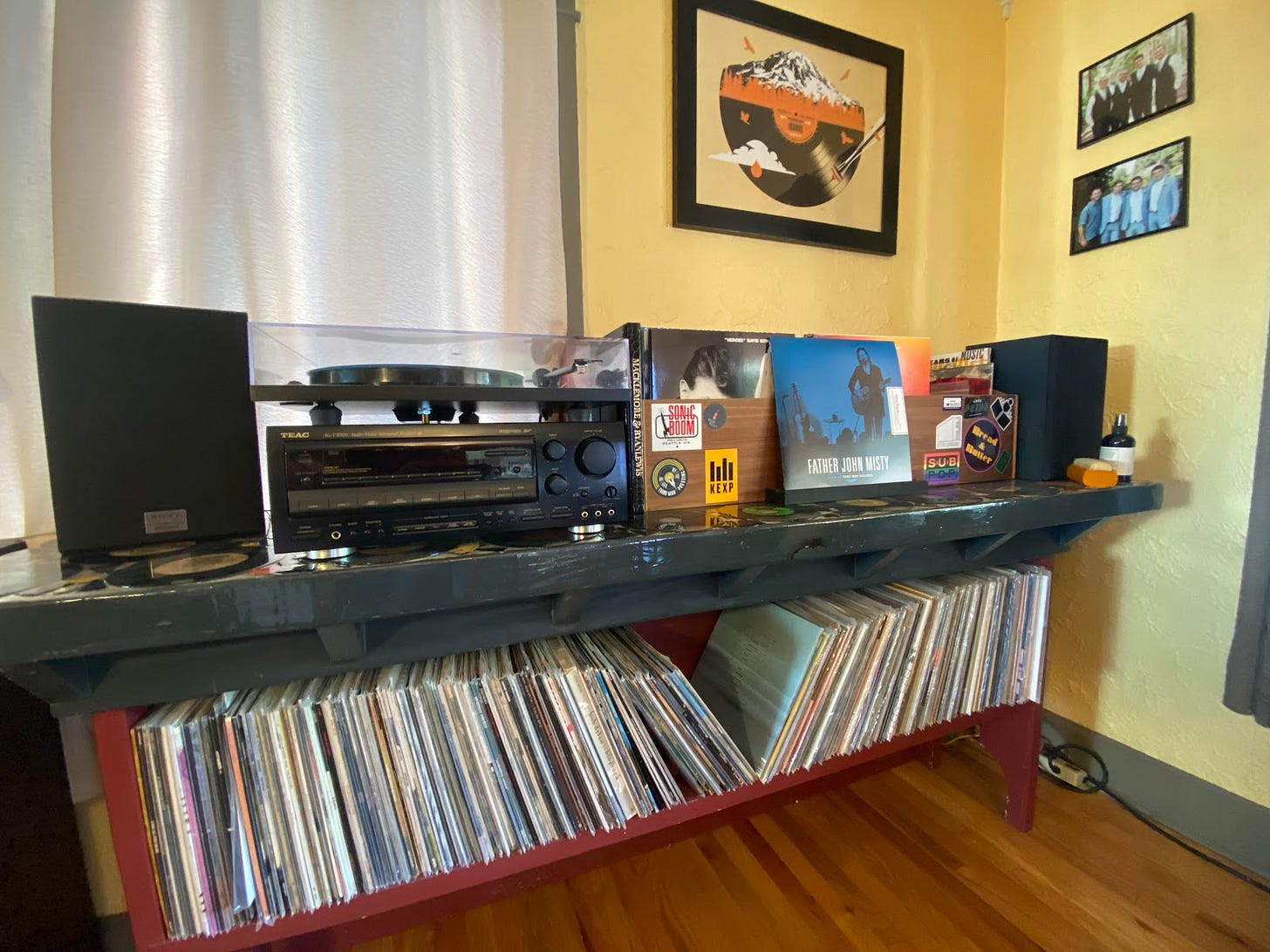 What's your advice to budding technical founders who haven't yet jumped off to launch their new company? What is something you wish someone had told you before you started yours?
My advice to budding founders is that your team matters. In many cases, who you surround yourself with in the early stages of your company is as important as your technology. Make sure you choose people who are creative, dynamic, and supportive. I have been incredibly fortunate to start ThruWave with Matt and Andreas. Our founding team is not only technically savvy, but we have strengths that balance each other.
Before I started ThruWave, I wish someone would have prepared me for how much change to expect in the company. Don't expect to finish with the same market, customer, or even technology that you started with. Rather than resisting this, view every change in your path as an opportunity to make your company better.
---
Are you a founder in the smart hardware or machine learning sector? Let's talk! Leave a comment or get in touch with Ubiquity Ventures.
Ubiquity Ventures — led by Sunil Nagaraj — is a seed-stage venture capital firm focusing on early-stage investments in software beyond the screen, primarily smart hardware and machine intelligence applications.